The Antioch Initiative trains pastors using some of the best church planting materials available. We partner with established ministries like Vision Nationals (India), and Compassion Connection (Ecuador) that use conferences and bible schools to equip leaders to lead their churches well. Ai has adapted some of the BILD curriculum, which is a church-based, theological education using a "Socratic" method of dialogue to help individuals understand and articulate their beliefs so they can teach others. We also have adapted some of the Porterbrook curriculum, which is a comprehensive 'Missional'church planting curriculum as well as other excellent training materials developed by Ai and the individual trainers giving the church planter the best training available.
All Ai trainers are or have been active pastors with many years of experience, and have been trained and desire to use their gifts for the kingdom of God.
NOTE: Some of the Modules below are from BILD and Porterbrook materials, and materials developed by The Antioch Initiative. Ai does tailor their teaching to the requested needs of the pastors. Below are suggested modules Ai has taught, and are suggested.

The Antioch Initiative's (Ai) Foundational Modules
Initial Training Trip
This Module can be completed in one 3-4 Day Conference
* Ai Church Planting Foundations Seminar (CPF)
* Assessment Interview

Follow-Up Learning Modules
Two Modules can be completed in a 4-day session
* Hermeneutics and Expository Preaching/Teaching (Part #1)
* Gospel and Culture **
* Acts: The Establishment and Expansion of the Early Church
* The Pauline Epistles: Strategies for Establishing Church Plants
* Understanding the Essentials of Sound Doctrine
* New Testament Church Leadership
* Leadership Principles + Conflict Resolution
* The Priority and Importance of Discipleship
* NT Exegesis Galatians

* NT Exegesis Colossians

The Antioch Initiatives Secondary Learning Modules
Two Modules can be completed in a 4-day session
* Hermeneutics and Expository Preaching/Teaching (Part #2)
* Servant Leadership
* NT Survey
* OT Survey
* Counseling and Pastoral Care
* Missional Living
* The Bible As Story (Covenants)
* Evangelism and Apologetics
* Mission-Centered Discipleship
* Engaging With the Urban Poor and Community Development
* Systematic Theology
* Prayer, Healing, and The Holy Spirit
* Church History (Particularly How It Relates To A Particular Region)

* Creating and Sustaining Small Business' To Fund Ministry Opportunities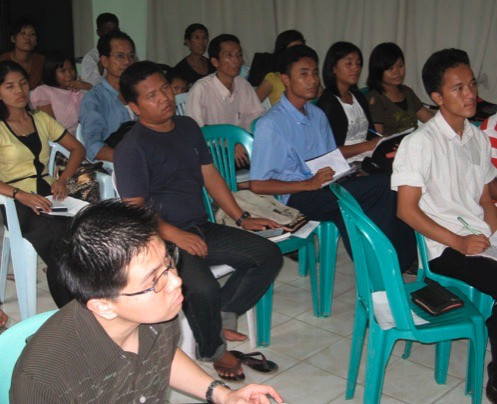 ** This book written by Ai founder Michael Gunn is a culmination of 20 years of research and practical training for people to go into the mission field at home and overseas. This module has been well received in diverse contexts. Ai is available to teach this module, but it is a stand alone 4 day module